About Us
Located in the heart of Jerusalem , the Shalev Center is dedicated to personal growth and spiritual development. We provide authentic Jewish frameworks to explore and create deeper and more meaningful relationships with oneself, with others and with God. We offer a unique array of classes, workshops and retreats as well as caring individual and group therapy.  Our mission is to inspire and accompany you on your next step of growth.
---
The Need
The Shalev Center was founded in order to address the significant need within the Jewish community for a relevant, authentic and practical Jewish approach to personal growth and spiritual development.
Where do you go in the Jewish world to engage in the deep work of self-transformation? Where do you go to improve your relationships? Where do you go to grow?
While synagogues provide a crucial communal space of prayer, ritual and study, they rarely offer explicit contexts for significant emotional and spiritual work. Yeshivot are essential hubs of Torah learning, and yet they are primarily focused on mere intellectual study, skill-building and law.
The Shalev Center was founded on the core belief that we need to have a Jewish address for personal growth, healing and transformation. Our goal is to take the vast gems of Jewish wisdom and make them explicitly applicable to people's lives.
At the Shalev Center we are pioneering ways to turn Jewish teachings into relevant and effective vehicles for personal and inter-personal development. Whether through our classes, meditation retreats, on-going groups or private counseling, the Shalev Center gives you the space, the guidance and the tools to go deep and grow.
---
The Staff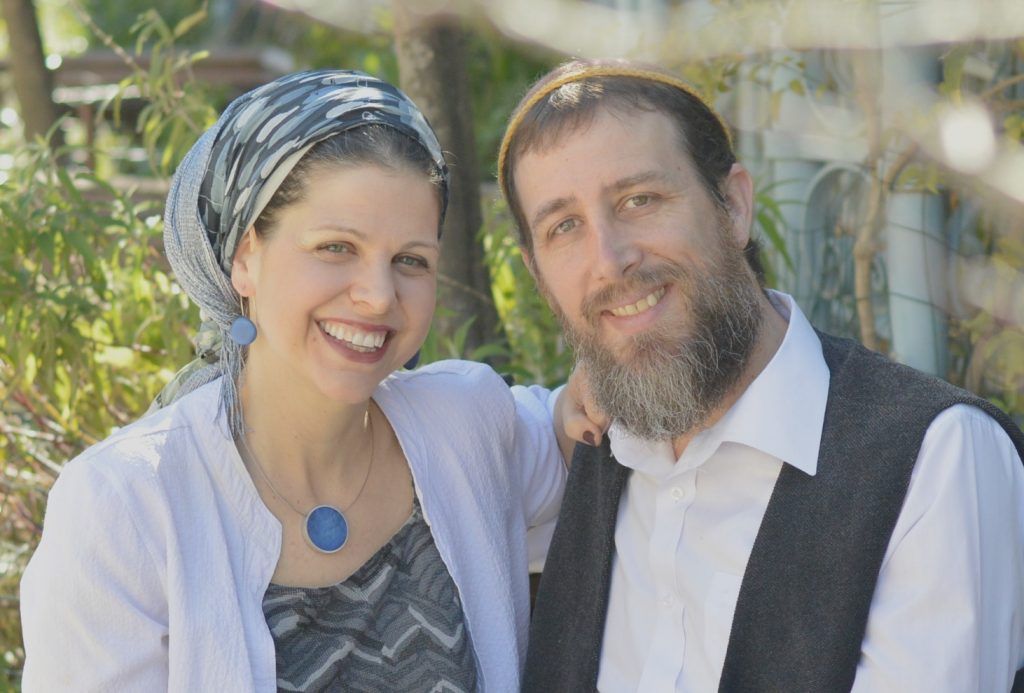 Hillel Lester is a Rabbi, therapist and Jewish educator. He is co-founder of the Shalev Center – for Jewish personal growth and received his Rabbinic Ordination from Jerusalem 's Sulam Yaakov Yeshiva. Hillel is a therapist trained in both Narrative Therapy and Jewish Spiritual Counseling and has over 20 years of experience in meditation as a practitioner and teacher, having completed two cycles of the JMAT (Jewish Meditation Advanced Training) program. Rabbi Hillel has recently been teaching at Isralight/Orayta Institute in the Old City of Jerusalem, the Inward Bound program, Shirat Devorah and Ashrei.
Prior to becoming a Rabbi and therapist, Hillel spent nearly two decades as an avid bass guitarist and consultant in the field of acoustical engineering. He served as Principal Consultant at a major acoustical and audiovisual firm in the San Francisco Bay Area for over 16 years. Hillel's thirst for spirituality and meaning took him through several mystical traditions before he discovered the richness of a dedicated Jewish life and has now spent the past 15 years deepening his Torah learning and practice. He taught Torah, Jewish mysticism and meditation in numerous contexts in America before moving to Israel to pursue full-time Torah learning and training as a Rabbi. Rabbi Hillel and his wife Chaya have three amazing children and reside in Jerusalem 's Nachlaot community.
Chaya Lester is a Jerusalem-based Jewish educator, psychotherapist and writer. She is co-founder of the Shalev Center – for Jewish personal growth and holds an Ivy League BA in Religious & Jewish Studies, and an MA in Clinical Psychology. She also did extensive doctoral work on the theme of "Experiential Torah" at Oxford University in England.
Chaya has taught and inspired thousands through her unique classes and writings. Synthesizing Torah, psychology and the arts, Chaya has sculpted an innovative approach to personal transformation & healing in a Jewish framework.
Chaya has been widely published in magazines, books and online forums. Her writings are popular across the spectrum of Jewish denominations. Her multi-media poetic commentaries on the Torah have garnered considerable attention and are found weekly on the Jerusalem Post online as well as picked up by an array of online forums including radio.
Whether through her classes or her writings, Chaya offers a signature form of experiential, creative and compelling Jewish learning that focuses on the transformation of the individual and the enhancement of the collective Jewish spirit.